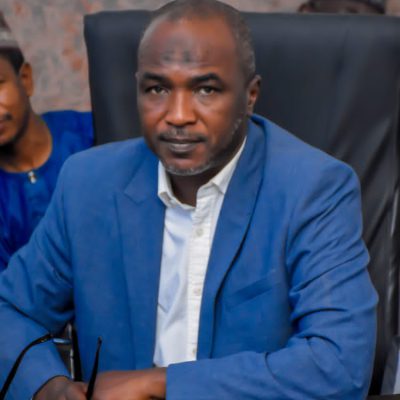 Professor Bala Muhammad Audu is a Medical graduate from University of Maiduguri, 1988 set. He obtained MSc. From the University of London in 1994; and became a fellow in Obstetrics and Gynecology in 1997. He obtained a certificate in Hospital Administration and Health Services from National Institute of Public Health, Japan in 2008 and MD in 2021. He had his formative education at St. Patricks Primary School, Kurra Falls Plateau State; Ja'afaru LEA Primary School, Zaria Kaduna State; Kufena College, Zaria, Kaduna State; and School of Basic Studies, Ahmadu Bello University, Zaria.
Prior to his appointment as Provost of The College of Medical Sciences Abubakar Tafawa Balewa University, Bauchi in 2017, he has been a Professor of obstetrics and gynecology at University of Maiduguri for more than a decade. He was Head of Department of obstetrics and gynecology in UMTH from 2004-2007 and Deputy Chairman, Medical Advisory Council (CMAC), UMTH.
Professor Audu specializes in gynecology oncology/infertility and heads COSON & TAGCREC as founding President. He has trained many young Doctors in obstetrics and gynecology to the rank of professors. He has conducted numerous research works on cancer prevention /early diagnosis and treatment as well as endometrial and ovarian disorders including infertility and prevention of maternal mortality in Nigeria. He currently holds a multi-million dollar CZI research grant with University of Miami on African Ancestry Single-Cell Network. Few days to his appointment as VC of FUHSA, he won a grant from Emory University, USA in collaboration with University of Calabar to establish Child Health and Mortality Prevention Surveillance along with his team at Abubakar Tafawa Balewa University Teaching Hospital, Bauchi. He has over 100 publications in peer-reviewed journals in addition to presentations at scientific conferences.
His professional associations include Nigerian Medical Association (NMA), Society of Gynecologists and Obstetricians in Nigeria (SOGON), Gynecology Oncology Society of Nigeria (GOSON), International Gynecological Cancer Society (ICGS), European Society of Gynecological Oncology (ESGO), European Society of Human Reproduction and Embryology (ESHRE), American Society of Reproductive Medicine (ASRM) and International Society for the Study of Hypertension in Pregnancy (ISSHP).